Guillemot (Uria aalge)
Ness, Shetland - May 2016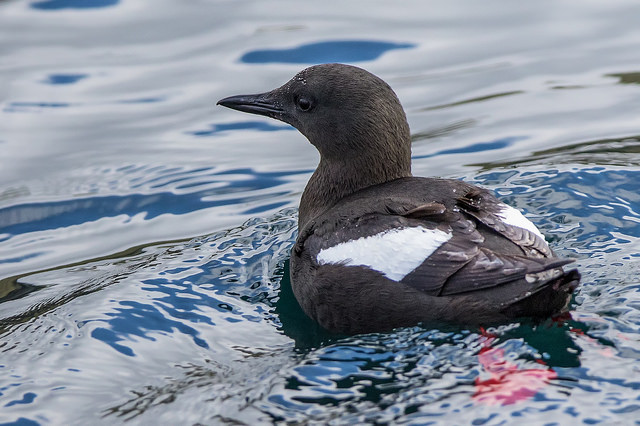 Black Guillemot (Cepphus grylle)
Ness, Shetland - May 2016
Puffin (Fratercula arctica)
Sumburgh Head, Shetland - May 2016
 
Puffin (Fratercula arctica)
Sumburgh Head, Shetland - June 2016
Razorbill (Alca torda)
Ness, Shetland - May 2016
Razorbill (Alca torda)
Bempton Cliffs- June 2018
Razorbill (Alca torda)
Bempton Cliffs- June 2018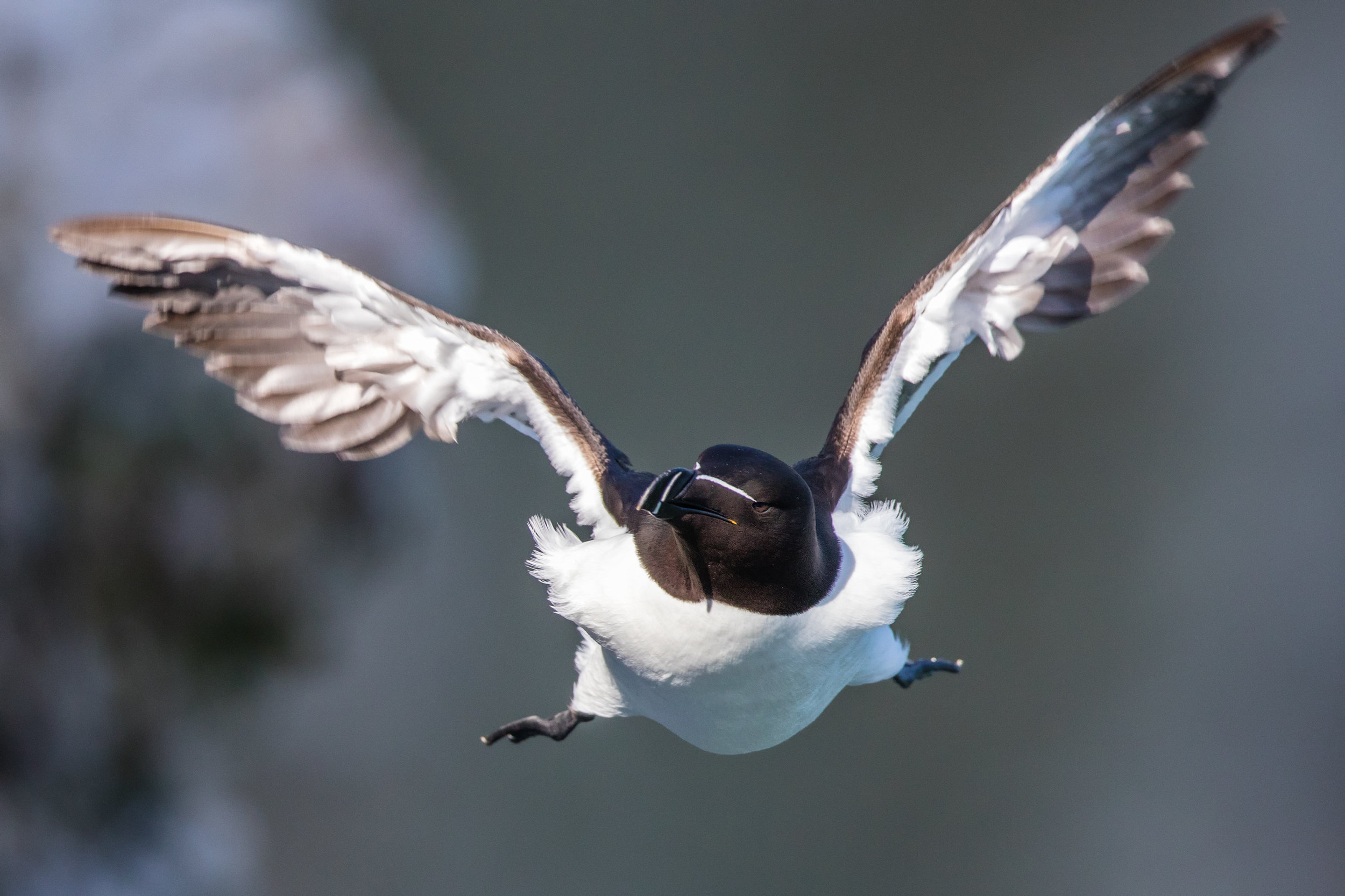 Razorbill (Alca torda)
Bempton Cliffs- June 2018
Guillemot
Guillemots are the most common auk found in the British Isles.
Guillemot, Black
Although, normally found in ones and twos, the Black Guillemot's striking black and white plumage and bright red feet make it easy to identify in summer.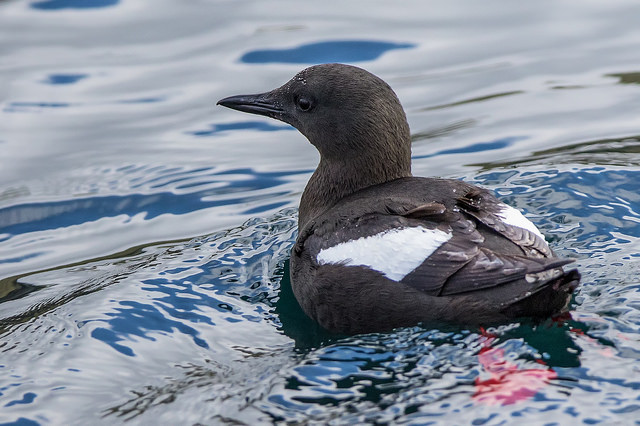 Puffin
Puffins are colourful and full of character. Playfully known as 'clowns of the sea' and 'sea parrots', these shy and inquisitive seabirds arrive in Britain at the start of the breeding season.
Razorbill
Razorbills belong to the auk family, along with guillemots and puffins. It's well-named because the edges of its hooked upper beak are very sharp, enabling it to grasp fish and defend itself against predators.