Gadwall (Anas strepera)
Taken at Radipole Lake, Weymouth - March 2016
Gadwall (Anas strepera)
Taken at Blashford Lakes - February 2016.
Gadwall (Anas strepera)
Taken at Pinkhill Nature Reserve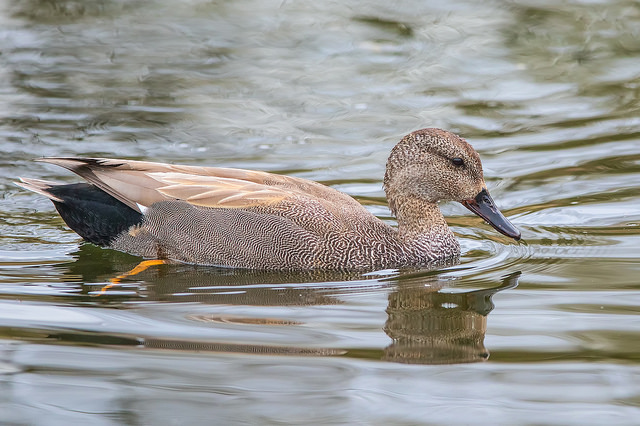 Gadwall
Gadwalls are medium-sized ducks characterized by a general lack of bright coloration. Male gadwalls are grey-brown with a white belly and a black rump. In flight, a white speculum and chestnut and black portions on the wing coverts are displayed. The bill is slate-grey and the legs and feet are yellow.