Black-headed Gull (Larus ridibundus)
Taken on the Exe Estuary - March 2016
Black-headed Gull (Larus ridibundus)
Langford Lakes - May 2016
Great Black-backed Gull (Larus marinus)
Taken at Chew Valley Lake - March 2016.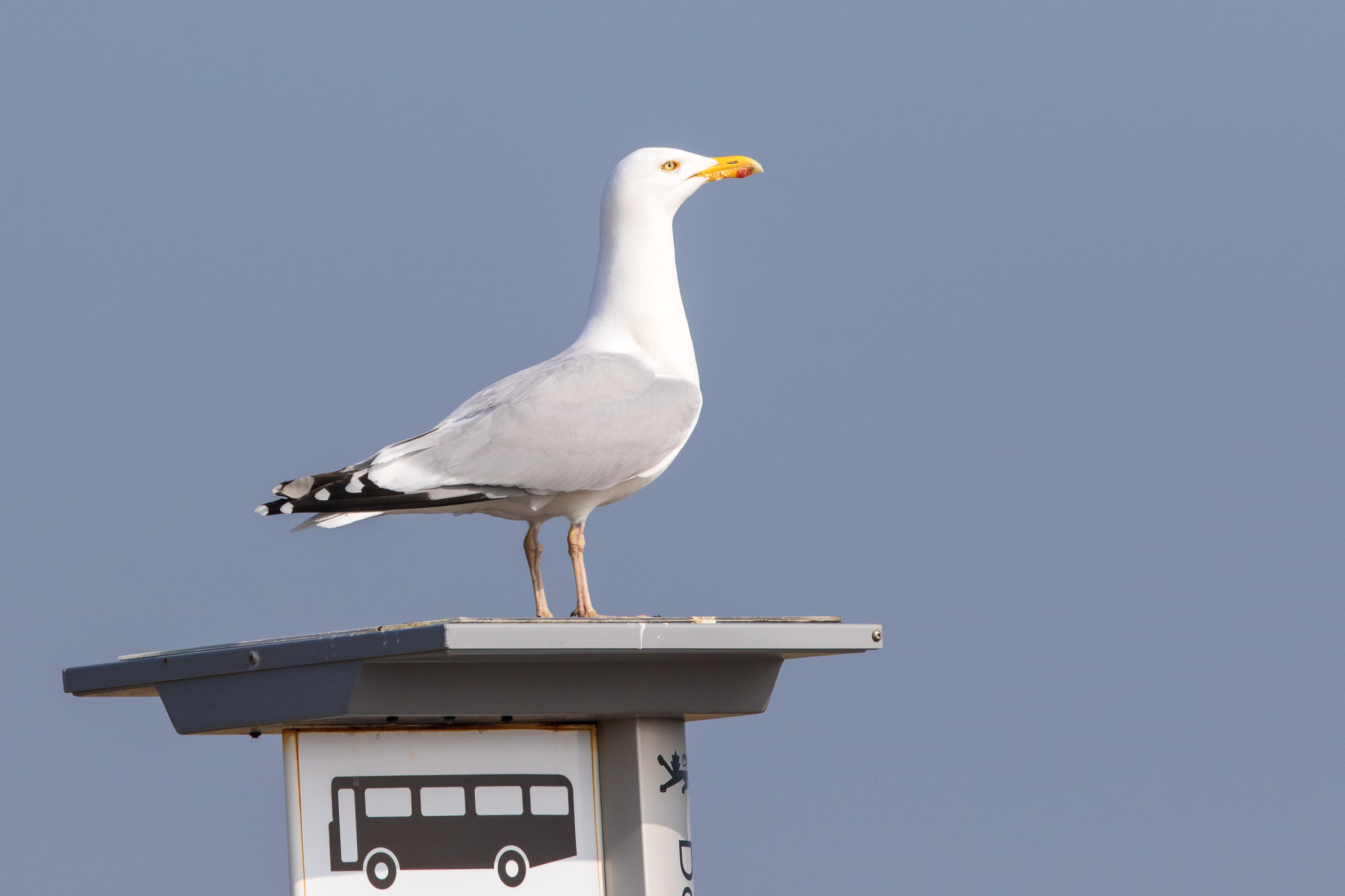 Herring Gull (Larus argentatus)
Taken at Portland Bill - March 2016
Little Gull (Larus minutus)
Little Gull (Larus minutus)
Yellow-legged Gull (Larus michahellis)
Tarifa, Spain - April 2016
Kittiwake (Rissa tridactyla)
Ness, Shetland - May 2016
 
Arctic Skua (Stercorarius parasiticus)
Arctic Skua (Stercorarius parasiticus)
Great Skua (Stercorarius skua)
Great Skua (Stercorarius skua)
Great Skua (Stercorarius skua)
Gull, Black-headed
The black-headed gull is a familiar sight on farmland, wetland and coastal habitats throughout Britain. It nests on saltmarshes and islands in flooded gravel pits and reservoirs and sometimes forms very large, noisy colonies. There are about 140,000 breeding pairs in Britain and about 1.7 million wintering birds each year.
Gull, Great Black-backed
The great black-backed gull, also known as the greater black-backed gull or, informally, as the black-back, is the largest member of the gull family.
Gull, Herring
Herring gulls are large, noisy gulls found throughout the year around our coasts and inland around rubbish tips, fields, large reservoirs and lakes, especially during winter. Adults have light grey backs, white under parts, and black wing tips with white 'mirrors'. Their legs are pink, with webbed feet and they have heavy, slightly hooked bills marked with a red spot. Young birds are mottled brown.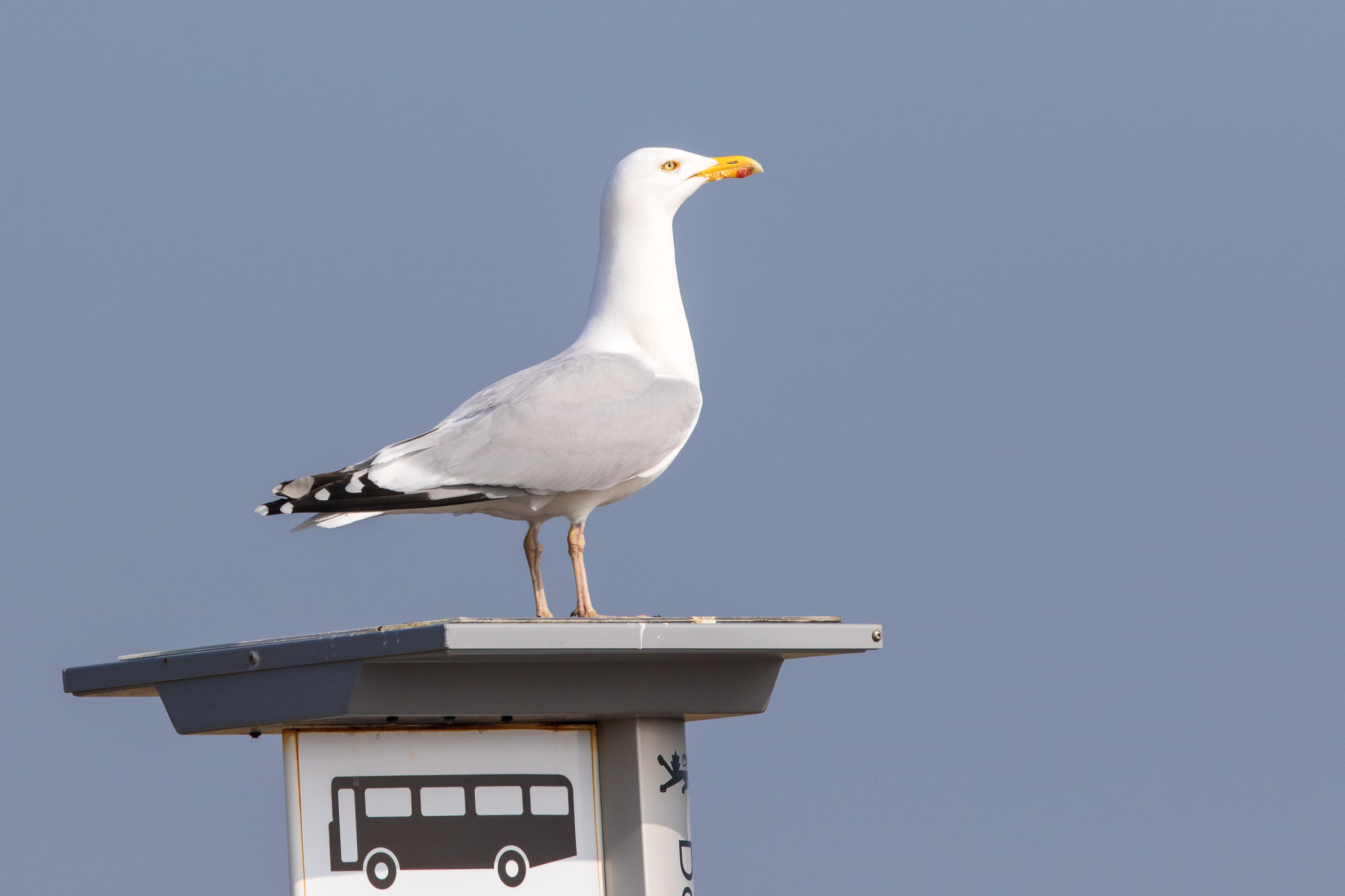 Gull, Little
The Little Gull is the smallest gull in the world. It is also distinguished by its broad, rounded wings, entirely black head, and dark underwings.
Gull, Yellow-legged
The yellow-legged gull has only recently been recognised as a species in its own right, having previously been considered to be a race of herring gull.
Kittiwake
The kittiwake is our most sea-loving gull, only turning up inland on odd occasions and spending winter out on the Atlantic. A medium-sized, elegant and gentle-looking gull, it nests in colonies on cliff tops and rock ledges from February until August - there are just under 380,000 pairs in Britain. It eats fish, shrimps and worms and does not scavenge at landfill sites like other gulls.
Skua, Arctic
Arctic Skuas steal fish from other birds such as terns and puffins. In the UK they form colonies with small territories within them.
Skua, Great
Great Skuas are impressive birds. With their dark brown plumage and broad wings they look rather like a cross between a buzzard and a gull, with twice as much aggression.