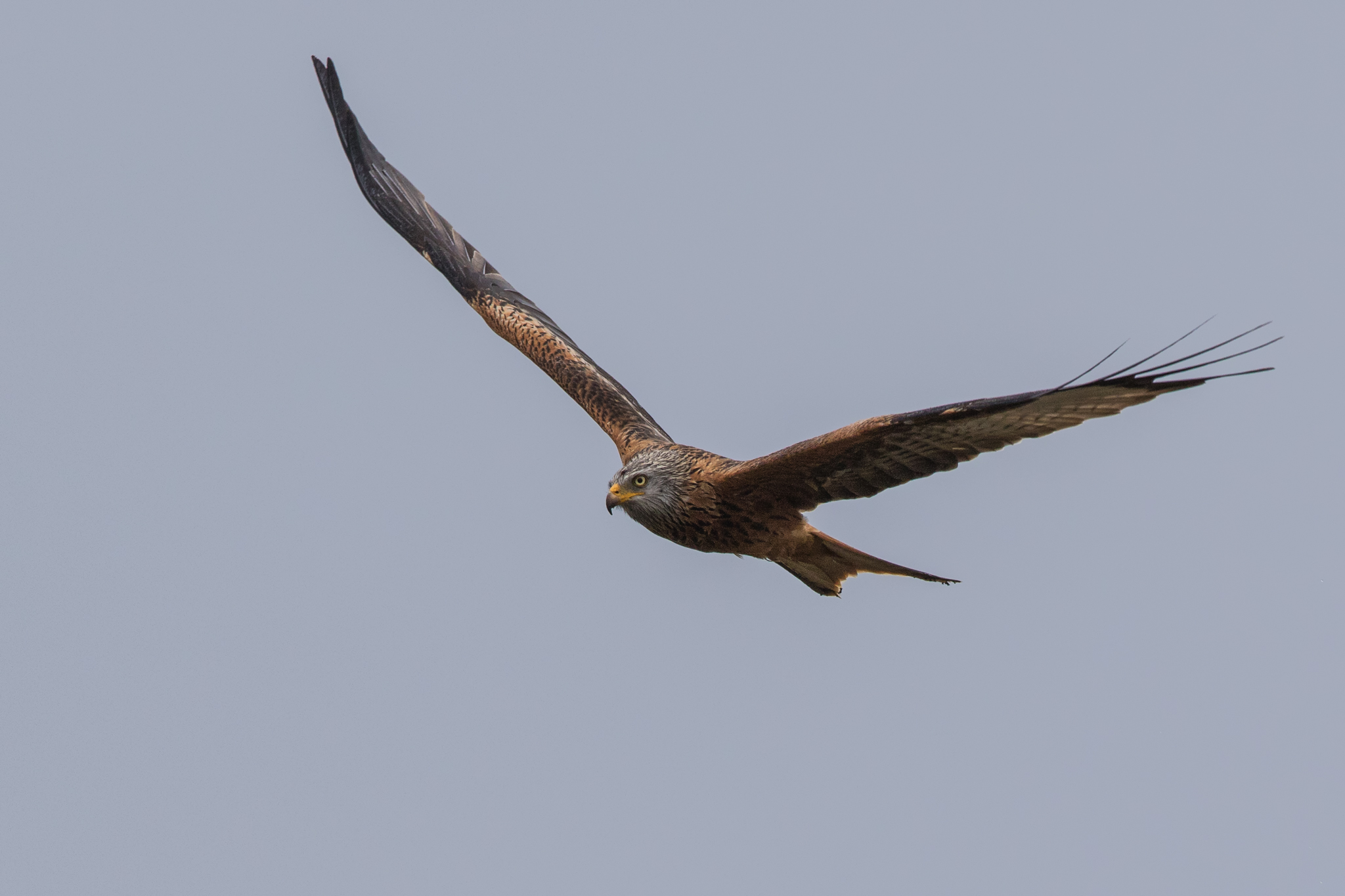 Red Kite (Milvus milvus)
Taken at Otmoor RSPB - March 2016.
Red Kite (Milvus milvus)
Osuna Triangle, Spain - April 2016
Kite, Red
Red kites were driven to extinction in England by human persecution by the end of the nineteenth century. A small population survived in Wales, but there was little chance of these birds repopulating their original areas.
Between 1989 and 1994, kites from Spain were imported and released into the Chilterns by the RSPB and English Nature (now Natural England). Red kites started breeding in the Chilterns in 1992 and now there could be over 1,000 breeding pairs in the area. The reintroduction has been so successful it is not possible to monitor all the nests, so the overall size of the population can only be estimated.