Fulmar (Fulmarus glacialis)
Fulmar (Fulmarus glacialis)
Ness, Shetland - May 2016
Fulmar (Fulmarus glacialis)
Ness, Shetland - May 2016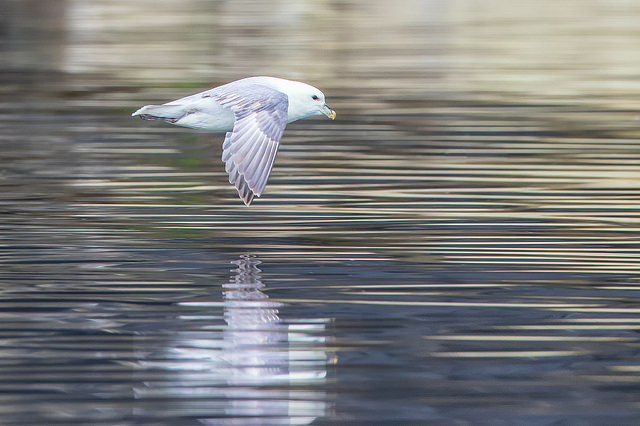 Fulmar (Fulmarus glacialis)
Gannet (Morus bassanus)
Ness, Shetland - May 2016
Manx Shearwater (Puffinus puffinus)
Taken inthe English Channel on the voyage to Spain - April 2016
SHEARWATERS, PETRELS & OTHER SEABIRDS
Fulmar
Fulmars are identifiable by the prominent, tubular nostrils on top of their bills. Breeding pairs are monogamous and rejoin their mates each year at the same nest site. Fulmar chicks greet potential predators with a particularly hostile reception, bringing up a stinking oily substance from their stomachs and squirting it in an accurately aimed jet. Fulmars are one of the few species of bird with a well-developed sense of smell, which they employ to detect fish oil scents when searching for prey.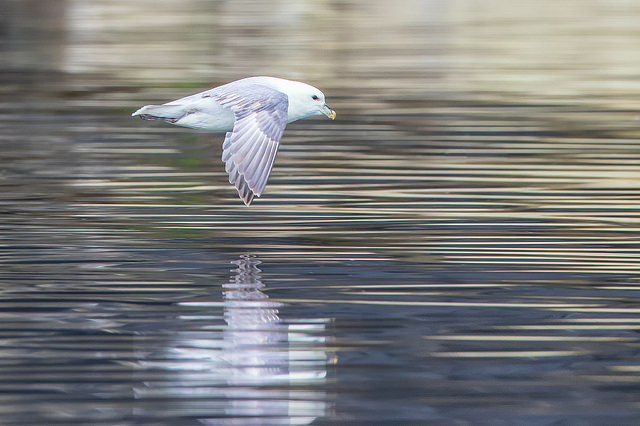 Gannet
Gannets are large black and white seabirds that have spectacular fishing skills. Strong and streamlined, they plunge into the ocean from great heights and speeds, in pursuit of fish. They breed in colonies on islands and coasts, where a single egg per couple is laid.
Shearwater, Manx
Manx shearwaters are daredevil fliers when out at sea. Skimming along the troughs of waves with rapid stiff-winged flaps, they fly so low that their wingtips almost touch the water. Little wonder they're called shearwaters as they pull off spectacular banking and 'shearing' manoeuvers.