Iberian Grey Shrike (Lanius meridionalis koenigi)
Iberian Grey Shrike (Lanius meridionalis koenigi)
Iberian Grey Shrike (Lanius meridionalis)
Great Grey Shrike (Lanius excubitor)
Taken at Crabtree Hill, Forest of Dean - March 2016
Great Grey Shrike (Lanius excubitor)
Great Grey Shrike (Lanius excubitor)
Lesser Grey Shrike (Lanius minor)
Plymouth - September 2016
Lesser Grey Shrike (Lanius minor)
Plymouth - September 2016
Lesser Grey Shrike (Lanius minor)
Plymouth - September 2016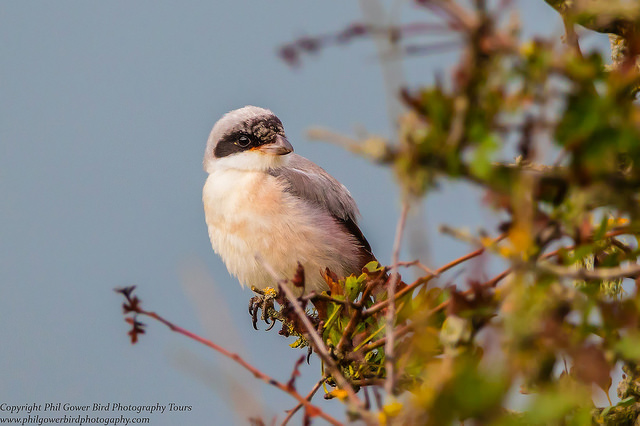 Lesser Grey Shrike (Lanius minor)
Plymouth - September 2016
Red-backed Shrike (Lanius collurio)
Riviera, Spain - August 2016
Red-backed Shrike (Lanius collurio)
Estepa, Spain - August 2016
Red-backed Shrike (Lanius collurio)
Estepa, Spain - August 2016
Red-backed Shrike (Lanius collurio)
Estepa, Spain - August 2016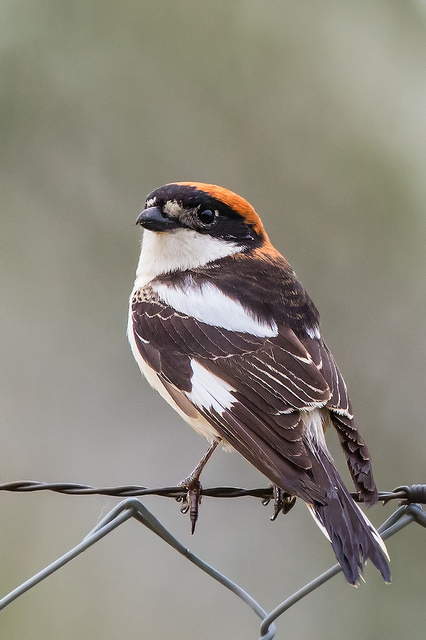 Woodchat Shrike (Lanius senator)
Donanna National Park - April 2016
Woodchat Shrike (Lanius senator)
Donanna National Park - April 2016
Shrike, Iberian Grey
The Iberian (or Southern) Grey Shike is very similar to the Great Grey Shrike. It is found in Spain, southern France and the Canary Islands.

 
Shrike, Great Grey
The great grey shrike is the largest of the European shrikes. Small numbers come to the UK in autumn and spend the winter here. They are very territorial so you're unlikely to see more than one at once. Shrikes are often 'mobbed' by other birds which recognise them as dangerous predators. Keep an eye out for a medium-sized, long-tailed bird sitting at the top of a tree. The black mask and grey plumage are distinctive.
Shrike, Lesser Grey
The lesser grey shrike is a member of the shrike family Laniidae. It breeds in South and Central Europe and western Asia in the summer and migrates to winter quarters in southern Africa in the early autumn, returning in spring.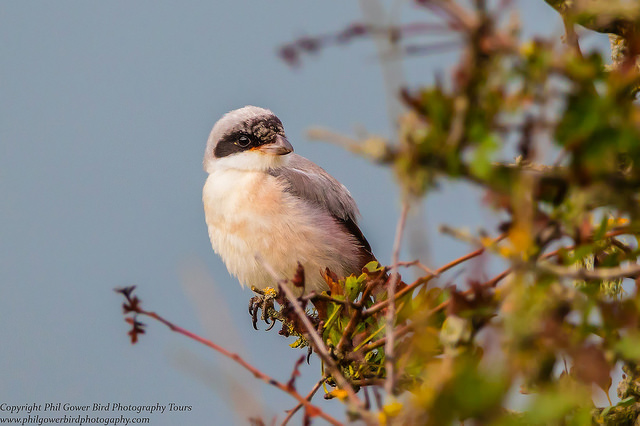 Shrike, Red-backed
Measuring 17 centimetres in length, the red-backed shrike is slightly larger than a house sparrow.
Shrike, Woodchat
The woodchat shrike is a member of the shrike family Laniidae. The genus name, Lanius, is derived from the Latin word for "butcher", and some shrikes are also known as "butcher birds" because of their feeding habits.