Yellowhammer (Emberiza citrinella)
Taken at Liddington Hill, Wiltshire - March 2016
Yellowhammer (Emberiza citrinella)
Taken at Liddington Hill - March 2016
Yellowhammer (Emberiza citrinella)
Taken at Liddington Hill - March 2016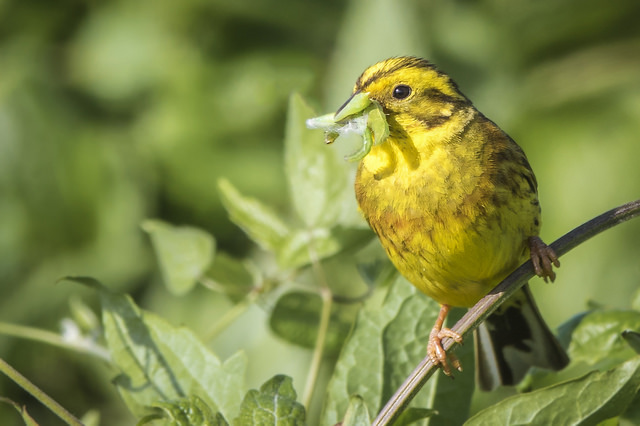 Yellowhammer (Emberiza citrinella)
Hullavington, Wiltshire - July 2016
 
Yellowhammer
The Yellowhammer is a sparrow-sized bunting.
The male is mostly yellow with brown upperparts that have darker streaking. The rump is chestnut brown. The cleft tail has white towards the tips of the outer tail feathers. The bill is grey and the legs flesh-brown.
The female is duller and can be rather brown looking.